71 total views
Federal lawmakers are coming back from their spring break with a lot of items on their agenda which, from my point of view, is a dangerous situation. I've often thought it was a positive thing when, long ago, Congress had to go home in the summer to take care of their farms. But that fact of the matter is, there is a lot of things that Washington will be focusing on and some of them will have an impact on our healthcare.
If you've followed my recent blogs, you know that I've always been critical of Congress or the President usurping powers to either circumnavigate signed laws or to implement legislation to their own liking. It's the reason I dislike the increase in Presidential executive orders and using so called "test projects" to implement nationwide programs. As I wrote in my last blog, the implementation of the Inflation Reduction Act (IRA) is falling into this category and it worries me and a lot of members of Congress a lot. It is something former Speaker Newt Gingrich and I will discuss in our Facebook Live event tomorrow (details below).
While there are some positive things in the IRA, one of them being the yearly $2,000 cap on our out-of-pocket drug costs starting in 2025, there are some negative things that are destined to have a long-term effect on the availability of new medicines. The price fixing portion that will stifle innovation is one of the most serious parts of the IRA. I talked last week about the comments Senator Manchin (D-WV) made complaining about the way the administration was implementing the IRA. There are others that are also mad about how President Biden is bending, or sometimes ignoring, the guidance and rules in this and other legislation.
Last September four Senators wrote a letter to the Administrator of the Centers for Medicare & Medicaid Services (CMS) asking how the government agency that is responsible for ensuring older Americans have access to life altering and life saving medicines can arbitrarily reduce access to an FDA approved Alzheimer's drug. I talked back then about the bad precedent this overreach set and some members of the Senate agreed. It is a civilian agency exercising powers that they have no right to use. As predicted, there is now another situation where the misuse of power threatens to restrict the access to important cures.
A recent letter sent to the Secretary of the Department of Health and Human Services (HHS) and the Administrator of CMS signed by 18 U.S. Senators talked about the Administration again seeking to override an important part of the FDA's responsibility, the Accelerated Approval Program. This important FDA tool allows for specific medicines to receive special accelerated focus to quickly get life saving and life changing medicines to patients. HIV/AIDS and cancer treatments have gotten to patients faster due to this program. Our COVID-19 vaccines benefitted from this program and saved millions of lives. We've trusted the FDA to keep our medicines safe and they remain the worldwide gold standard for keeping our medicine safe, yet the Administration wants to lower payments and restrict access to medicines that have been approved through this proven program, once again overstepping their powers and overriding an efficient FDA.
When we talk about IRA implementation there are more and more instances of the implementation deviating from the legislation. One of these worrisome areas is the actual funding for the implementation. While many in Washington would like to reduce the size of government (and many of us outside Washington desire the same), the IRA authorizes the spending of 3 billion dollars for the implementation of IRA. That money is unaudited and unregulated and is a huge amount of money. Two House committee chairs and a Senate committee ranking member recognized accountability concerns and sent a letter to the HHS Secretary and the CMS Administrator asking them for some accounting of this huge amount of money. Their statements in the first part of the letter succinctly relays their feelings:
"Americans deserve fiscally responsible and accountable leadership, not bureaucratic bloat. Unfortunately, the so-called Inflation Reduction Act (IRA, Pub. L. 117-169) enacted last year has doubled down on the recent trend of federal expansion and excessive expenditures."
This accurately spells out why the ever-growing government is a real threat to our healthcare independence.
As detailed above, many members of Congress are dissatisfied with the way the administration is using any method it can to further its own agenda. It's a clear case of our government dictating more and more of how we receive our healthcare. My topics of my blogs over the years have always leaned toward less government and specifically less government control. The Administration, in the implementation of IRA and in other Administration initiatives, has shown that they will usurp whatever power they require to enact their agenda and expand government control of our healthcare.
Tomorrow, former Speaker Newt Gingrich and I will talk about some of these subjects. I'm looking forward to Speaker Gingrich's perspective on IRA implementation and especially on the parts of the legislation that will impact us the most. I invite you to join me for our Facebook Live event, tomorrow, April 18 at 2:30 PM ET. We will discuss the importance of seniors advocating for healthcare policies that will impact their lives. We plan to use this conversation as a time to review Congress' recent legislative activity, such as IRA, and how this would affect seniors' access to innovative treatments and medicines. You can find the event details by clicking here. Mark yourself as "going" on the event page if you plan on tuning in to our live event.
I hope you take the time to tune in.
Best, Thair
News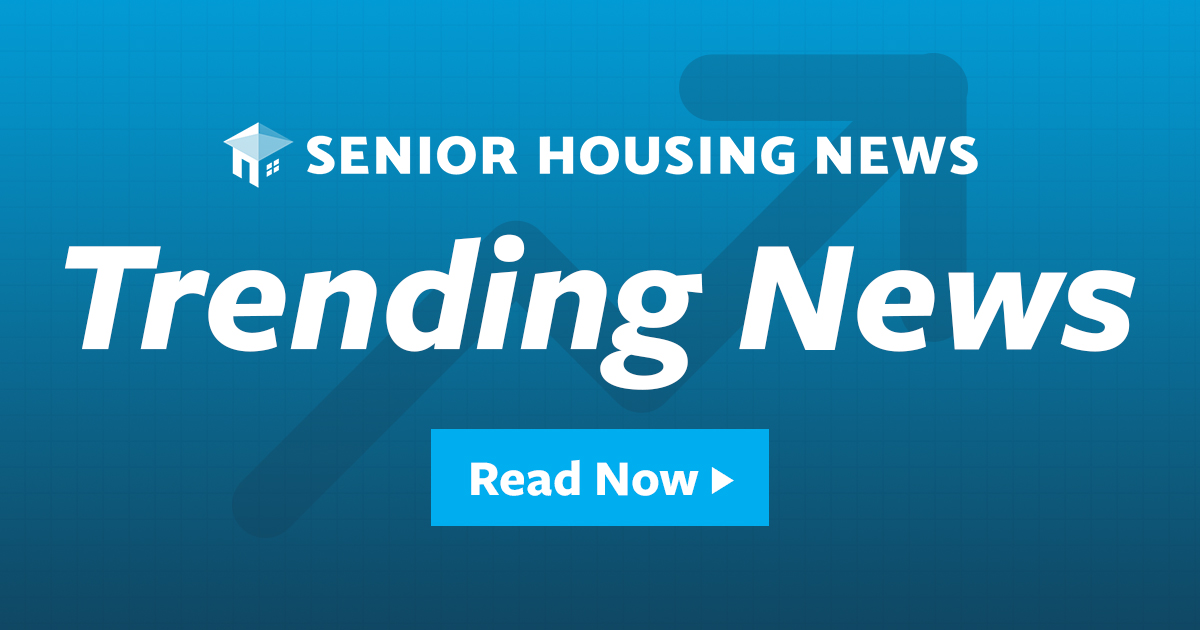 After nearly a year-long search, the Kendal Corporation has named Vassar Byrd as its new CEO starting early next…