47 total views
It's time for all North Americans (I'm talking to you, U.S. citizens) to include destinations north of the border in their travel plans, and for all North Americans (I'm talking to you, East and West Coast folks) to visit the hearty midsection of the continent. Before we fill you in on all the fun and interesting things to do in Winnipeg, Manitoba, Canada, is it important to let you know where it is?
In short, follow the Red River, which divides Minnesota and North Dakota flowing north to the Hudson Bay of the Arctic Ocean. Better yet, drive about 75 miles from the closest U.S.-Canada border crossing. Or fly to Winnipeg's International Airport. Or travel by Canada's VIA Rail trains.
What you'll discover in Winnipeg is a place for family travel, a destination bursting with outdoor activities and parks, a deep respect for cultural diversity, and a friendly disposition toward visitors. It says so right on their license plates: "Friendly Manitoba."
We filled three June days as best we could, and were still left with a long list of things we wanted to do and see. Plus, the wealth of spring and summer attractions simply reminded us of potential winter adventures, too. Take note of the activities that make Winnipeg a worthy place to visit year-round.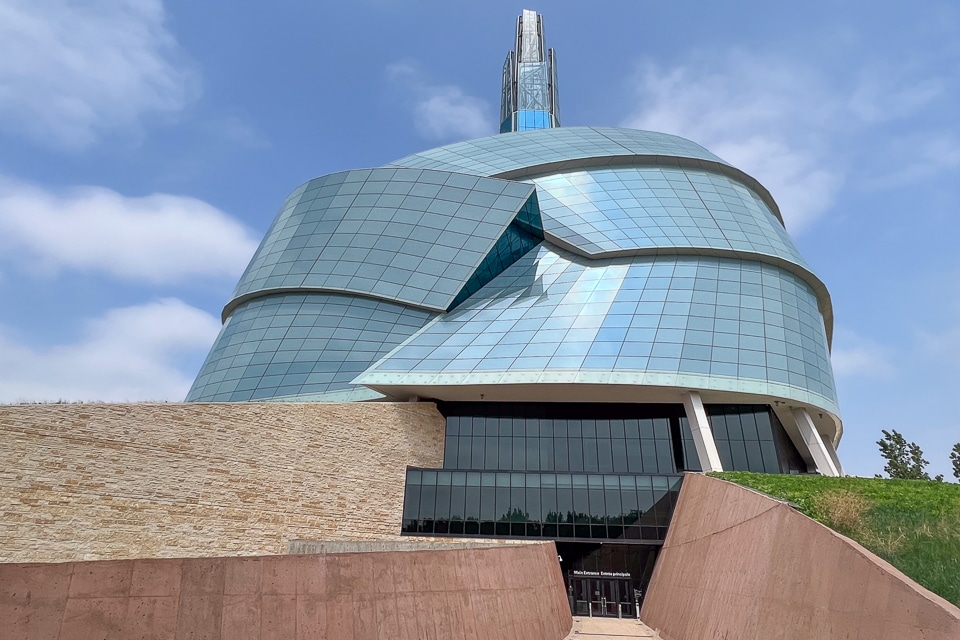 Brief Winnipeg History/The Forks
Above all else, Winnipeg's location at the conjunction of the Red and Assiniboine Rivers defines the town's founding and its vitality today.
Millennia ago, these central plains were at the bottom of the great Lake Agassiz, formed by receding glaciers. Today, Manitoba and the Red River Valley lie between the Canadian Shield of granite rocks to the East, the limestone and prairies geology to the West, Hudson Bay to the North, and the states of Minnesota and North Dakota to the south.
Throughout time and its entire course, the Red River has been known for its important trading and navigating history, for birds' migratory routes – and for spilling over its banks.
For thousands of years, First Nation people gathered at the point where the Assiniboine River meets the Red River. Traders and settlers have joined them ever since. Today "The Forks" is still the vibrant center of Winnipeg, combining parks, museums, food, shopping, festivals, and river views.
Winnipeg is also the famed jumping off point for adventure farther north, connecting travelers to Churchill on Hudson Bay, famed for polar bears and Northern Lights, and to lake lodges outfitted for fishing and hunting in Manitoba's wilderness.
Winnipeg's essence, though, lies in its population (more than 750,000) committed to this land and to the diverse communities (wildlife and human) it supports. The Indigenous First Nation people (primarily Anishinabe/Ojibwe, Cree and Métis) represent the largest urban Native population in the world, about 100,000. The founder of Manitoba, in fact, was Louis Riel, a leader of the Métis people. His political efforts and involvement in resistance movements, though, were rewarded with a trial for treason and hanging.
The early European settlers were French, as evidenced by the St. Boniface neighborhood where French is still spoken. But outsiders may not realize that Winnipeg is also home to the largest Filipino community outside the Philippines; a large Ukrainian diaspora which developed across agricultural Canada in the late 19th Century; and many immigrants from other Commonwealth countries such as India and Nigeria.
While visitors generally come from points within a day's drive, Winnipeg attracts throngs for its attractions and festivals, and is well-equipped to welcome those in transit for multiple day visits. The Winnipeg Folk Festival attracts thousands for a camping and music extravaganza each summer, and thousands more come for the Festival du Voyageur in February. In recent decades, Winnipeg has attracted movie makers and television producers.
Here's what there is to do in Winnipeg.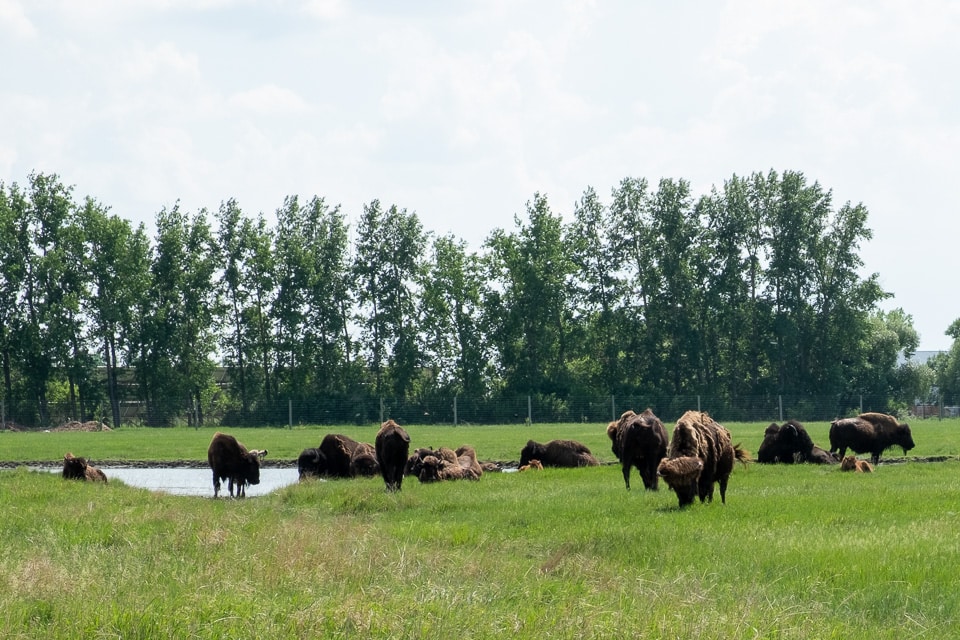 Outdoor Adventures and Attractions
FortWhyte Alive
The site of a former cement plant set in the prairie near an old mining town, FortWhyte Alive now covers about 660 acres, 80 of which are home to the biggest urban bison herd in the world.
Rent cruiser bikes (or bring your own) in the summer to explore the lakes, woodlands, and wetland boardwalks, or cross-country ski the trails in winter. This is a great place to view bison up close, and to take in the beauty of the prairie. FortWhyte is just completing an impressive new education building and will soon be connected by Express Bus to the city center. Enjoy the gift shop on site and a bite to eat at Buffalo Stone Cafe.
Assiniboine Park
This Winnipeg gem includes a handful of worthwhile attractions within its 400 acres, and is open and active year round. Be sure to enjoy the lovely drive along Wellington Crescent, the street lined with homes overlooking the Assiniboine River, to reach the entrance of Assiniboine Park.
Supported generously by Israel "Izzy" Asper, a tax attorney and media mogul who also envisioned the Canadian Museum for Human Rights noted below, Assiniboine Park highlights include the Leo Mol Sculpture Garden and the Assiniboine Park Zoo. This will be top of our list for our next visit so we can head to the Journey to Churchill exhibits to see the polar bears (rescued bears, we hasten to add).
The Tudor-style Pavilion houses art galleries in partnership with Winnipeg Art Gallery. We enjoyed a quick look at the displays inspired by the connection of Winnipeg with Winnie the Pooh! Winnie (get it, Winnipeg?) was in fact a very real bear adopted by Winnipeg veterinarian Harry Colebourn (1887-1947.) Colebourn transported the bear to England as a mascot for his Canadian regiment at the start of World War I. The bear ended up in a zoo there, where it was spotted by A.A. Milne's son. The rest of the story? Well, read the charming Winnie the Pooh books.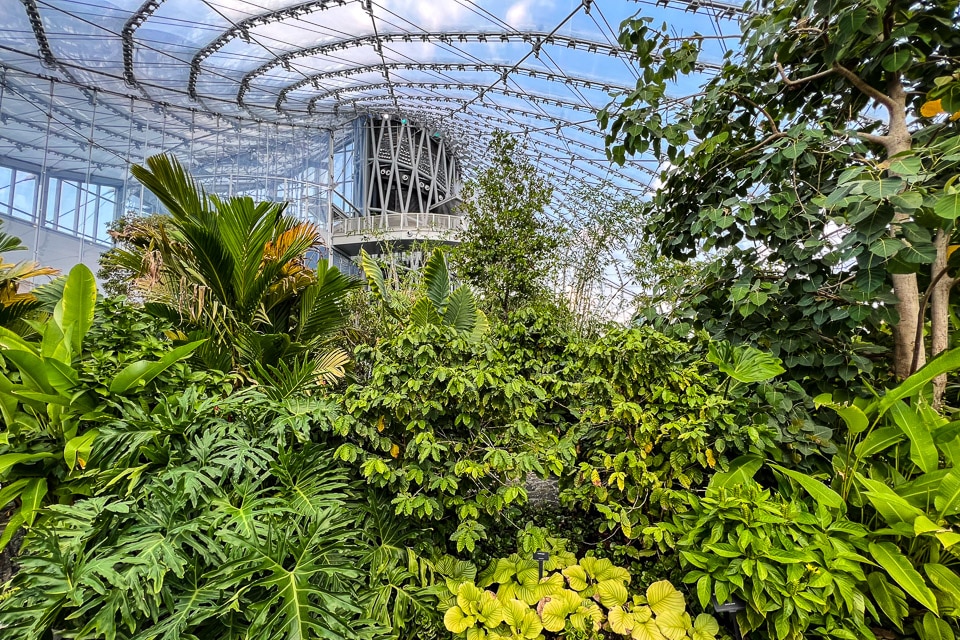 The Leaf
The newest attraction in Assiniboine Park deserves its own entry. The Leaf, an indoor/outdoor horticultural center, opened in December 2022, is purposefully designed for year round visitors.
Inside the spectacular glass swoop, four distinct biomes offer warm, moist air and green glory that is most welcome in the white winters of Winnipeg. The showiest is the tropical biome with a waterfall, pond, fish, and everything from giant trees to delicate flowers. The Mediterranean biome displays a great variety of color and texture, from little rosemary needles to bright showy flowers. A butterfly garden and space for rotating temporary displays rounds out the Leaf building.
Outside spaces include the Indigenous Peoples Garden, Kitchen Garden, Sensory Garden, Performance Garden, Seasonal Garden, and The Grove. We enjoyed the tree-lined walk with busts of Winnipeg's civic heroes and abundant space to sit, picnic or contemplate.
Visit in summer for best outdoor displays. Visit in winter to bask in the light and warm air. Visit anytime to enjoy one of the city's best restaurants (see below) and a nifty gift shop.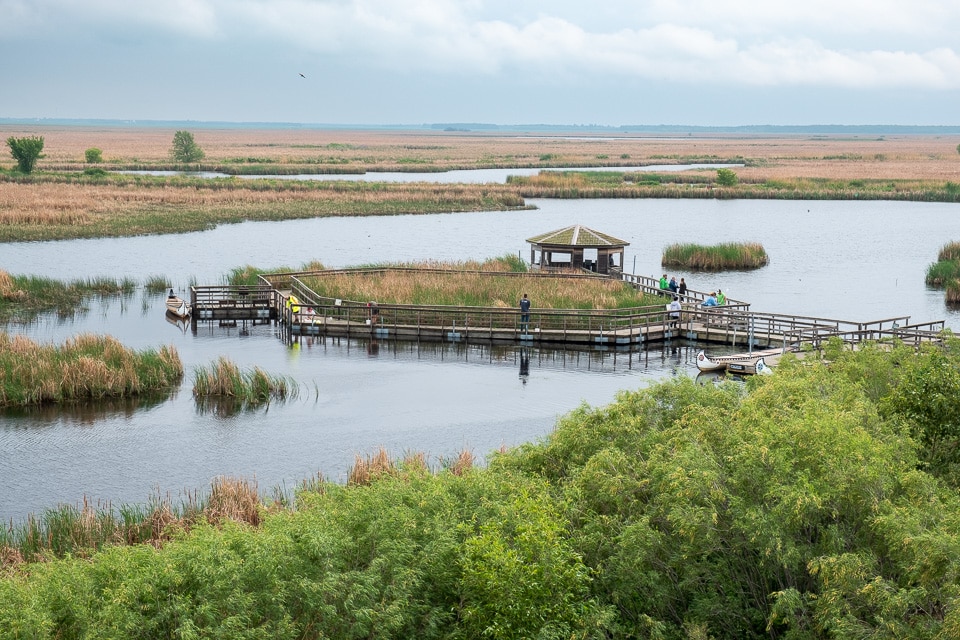 Oak Hammock Marsh
Excuse us if we wondered for a moment why we'd drive 45 minutes north of Winnipeg to visit wetlands. Our doubts were instantly dispelled when we met Jacques and Paula at the Wetland Discovery Center. The impressive interpretive center was developed in partnership with Ducks Unlimited Canada and the Province of Manitoba. We were swept right into a bird-banding exercise, followed by a tour of the facilities.
The massive Oak Hammock Marsh reserve, in the traditional territory of Anishinaabeg, Cree, Oji-Cree, Dakota, Dene Peoples and Métis people, was reclaimed after a century of farming had diverted water, depleted the soil, and threatened the wildlife – especially the birds – who make this home. Some 400 bird species pass this way along one of the primary migratory channels in the world.
In summer, participate in programming, walk the trails, or canoe the marsh for best viewing. Spring and Fall migrations are famous, but winter, too, attracts outdoorsy people for the season's particular beauty. Bring your binoculars and camera. You can view the Marsh via live cams, or find checklists of all the creatures in this diverse ecosystem.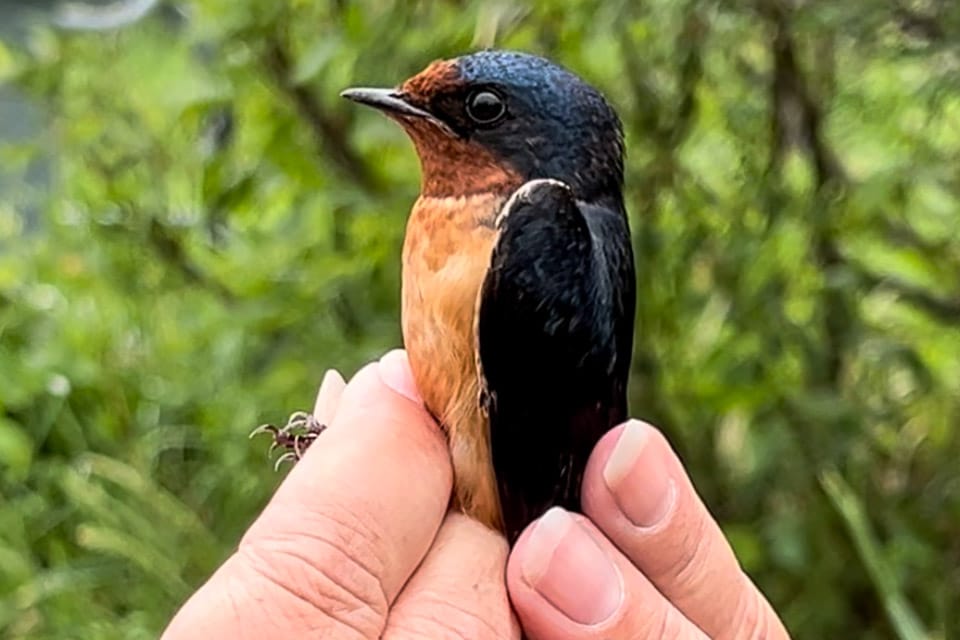 Arts and Culture/Museums
Canadian Museum for Human Rights
Opened in 2014, this gorgeous new icon of Winnipeg dedicates its architecture and exhibits to the continuing efforts – by individuals as much as institutions – to the cause of human rights.
While much of the Canadian Museum for Human Rights is organized around various aspects of human rights (such as race, religion, social justice, etc.) all circle back to the essential principle that all are born free and equal, deserving of peace, respect, and justice. Only the initial exhibit hall represents a timeline, and this combines world events with breakthrough ideas, edicts, or actions.
Naturally, some of the more poignant displays speak to the struggles of Indigenous People to express their rights, and to Canadian historic events across dozens of human rights issues – from race, gender, religion, climate, education, and historic legal decisions.
Moving from gallery to gallery (there are seven in all) involves climbing ramps lined in glowing alabaster, bridging time and space, crisscrossing from light into darkness, allowing views both back and forward. A couple galleries are interactive, allowing visitors to select one or more topical threads to follow. Pointing at a topic initiates a video of someone with personal experience on the subject, speaking directly in front of you. Allow time and you'll be drawn into these conversations and learn from real life accounts.
It's these personal stories that have the greatest impact at the Museum for Human Rights. The building itself contributes to the effect. Designed by American architect Antoine Predock, the structure is grounded with four claws or roots of stone. The exterior features a limestone wall wrapped by curling glass, folded around the middle like clouds or the wings of a dove. At the top is the Tower of Hope which affords views of Winnipeg and a space to rest and reflect.
Throughout, the focus returns to individual responsibility and actions and, inevitably, on inspiring examples from both distant past and very recent days.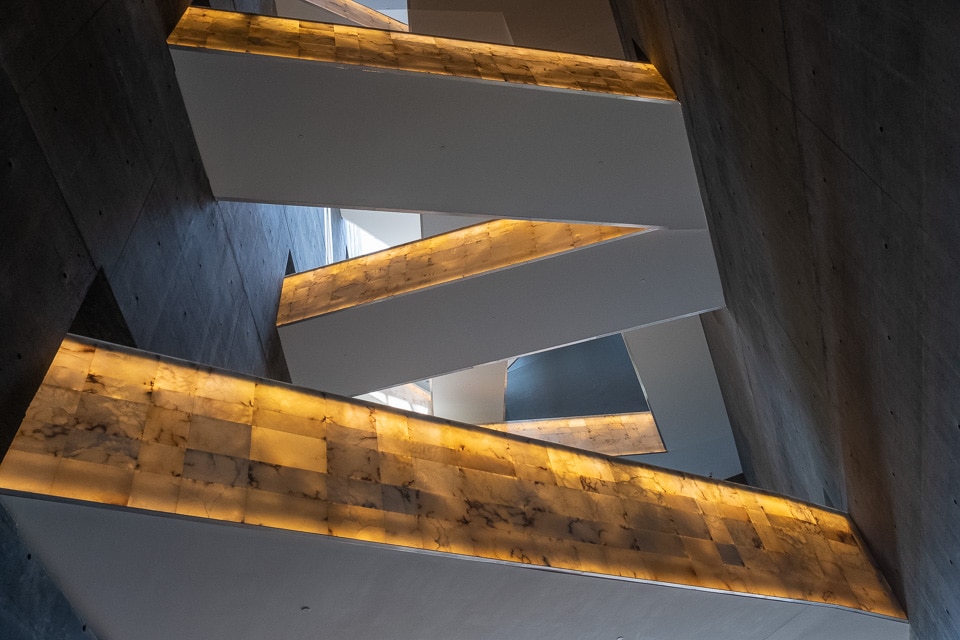 Manitoba Museum
The Manitoba Museum is a natural history museum, a science museum, and a planetarium all rolled into one. The galleries are popular for combining human and earth history, with special emphasis on arctic, subarctic, boreal forest and prairies ecosystems through time.
Winnipeg Art Gallery
Winnipeg Art Gallery, or WAG-Qaumajuq as it's now known, houses the world's biggest collection of Inuit art. The Winnipeg Art Gallery, started in 1912 as the civic art museum, expanded with a new addition in 2021 showcasing Canadian art of all sorts: paintings and drawings, decorative arts, photography, contemporary, and thousands of pieces displayed in cooperation with the government of Nunavut. Every visitor will be struck by the "visible vault," the 3-story display of Inuit carvings.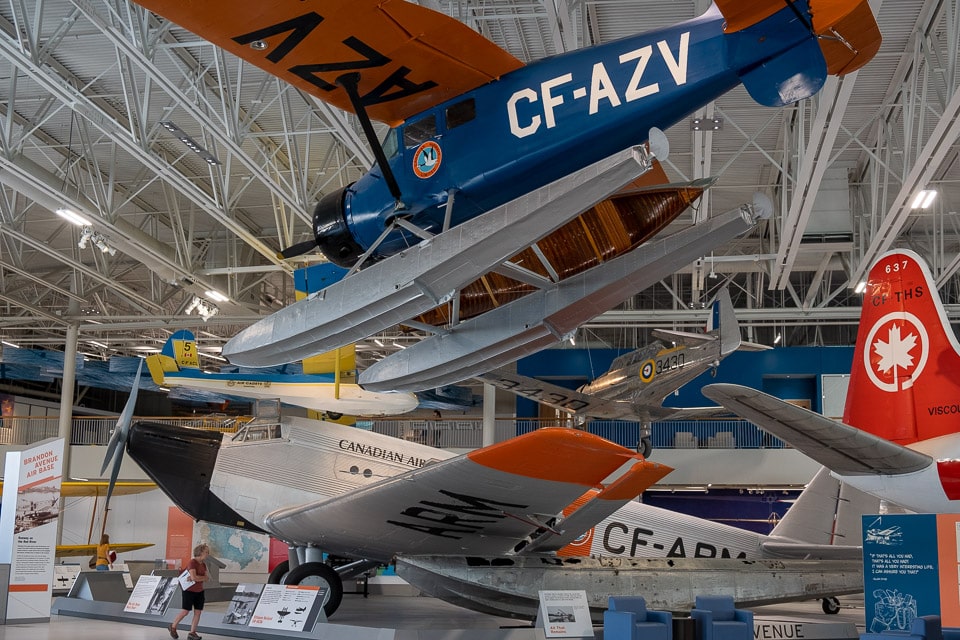 Royal Aviation Museum
A glimpse of Manitoba's 20th Century history comes to life through a well-annotated selection of planes. In the Royal Aviation Museum of Western Canada, aircraft with skis or floats are plentiful, as are the stories of bush pilots charting the far reaches of Manitoba, shuttling supplies to and from remote camps, and participating in worldwide wars, pilot training, and early advances in passenger airlines.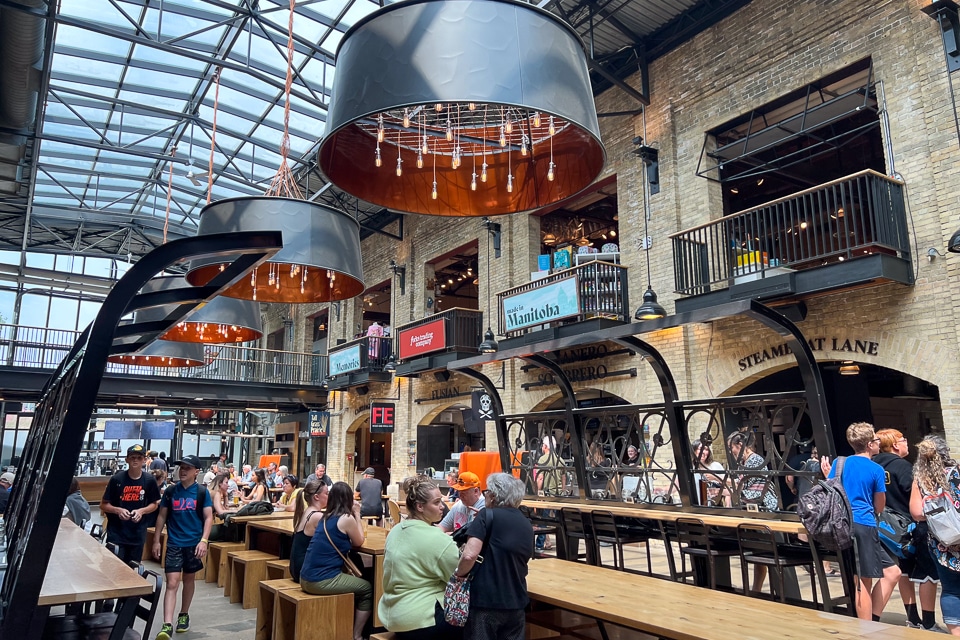 Winnipeg Shopping and Food
The Forks area where the rivers meet could be included under any or all of this post's sections. It's parkland, a place for festivals, site of the remarkable Human Rights Museum, and home to the Forks Market, a lively food hall and shopping area.
In Forks Market, select your favorite beer or beverage at The Commons and choose your cuisine from a dozen eateries. Many allow you to order from your phone while you chill at a table and plan your shopping stops. Besides the food finds, look for a bookstore, home décor and gift shops, and the flagship Manitobah Mukluks store.
Winnipeg's primary shopping mall, CF Polo Park, is not far from the airport and the Wyndham Garden Winnipeg Airport Hotel and includes top brand store shopping.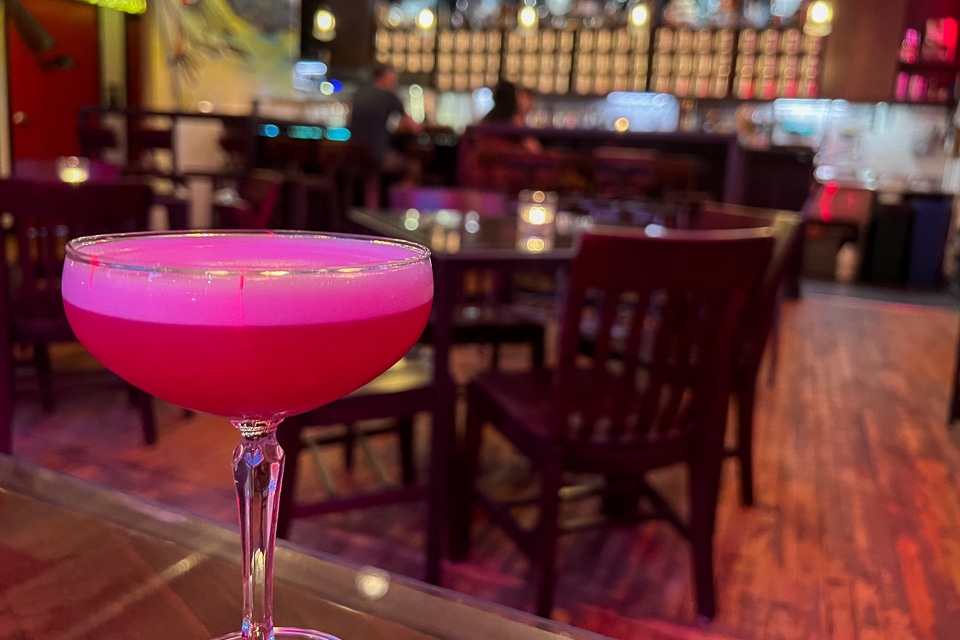 Restaurants
Don't forget the Forks Market for a whole gamut of dining options, from organic locally-made bread and soups, to burgers or international fare.
James Avenue Pumphouse
A fun historic site in the Exchange District. The lively bar and restaurant overlook the 1906 pumping station built to combat fires in downtown Winnipeg. Imagine the construction and operation while you enjoy cocktails or draft beers and featured dishes like the spicy crunchy prawns or tasty fusion tacos or grain bowls.
Amsterdam Tea Room and Bar
Possibly the most inventive cocktails anywhere, finally tuned to enhance tea flavors with your favorite booze, or the other way around. Ask your server for recommendations based on your palette; they are knowledgeable.
The Roost
Called so because it's perched up on the deck and second story of this old house (look for the door to the right of the ground floor ice cream shop). The hand-illustrated menu sorts the beverages in order of subtlety to spirit forward, and the non-alcoholic menu is equally extensive. Visitors will want to wander the shops in this neighborhood.
Modern Electric Lunch
Great breakfast stop within walking distance of the historic Winnipeg VIA Rail train station, The Forks, and the downtown, convention, and Exchange districts.
Gather Craft Kitchen
One of Winnipeg's best restaurants, so reserve a table whenever you like, not only when you are visiting The Leaf. The cuisine features modern and global takes on prairie classics.
Pizzeria Gusto
A good selection of beers and wines, an Italian bistro vibe, a cool list of usual and unusual pizzas, and a busy patio, to boot.
Feast Café Bistro
One of the only Indigenous-owned restaurants in Manitoba that is rooted in First Nations cuisine. Try the trout or pickerel, a pike fish similar to walleye.Delicious desserts, too.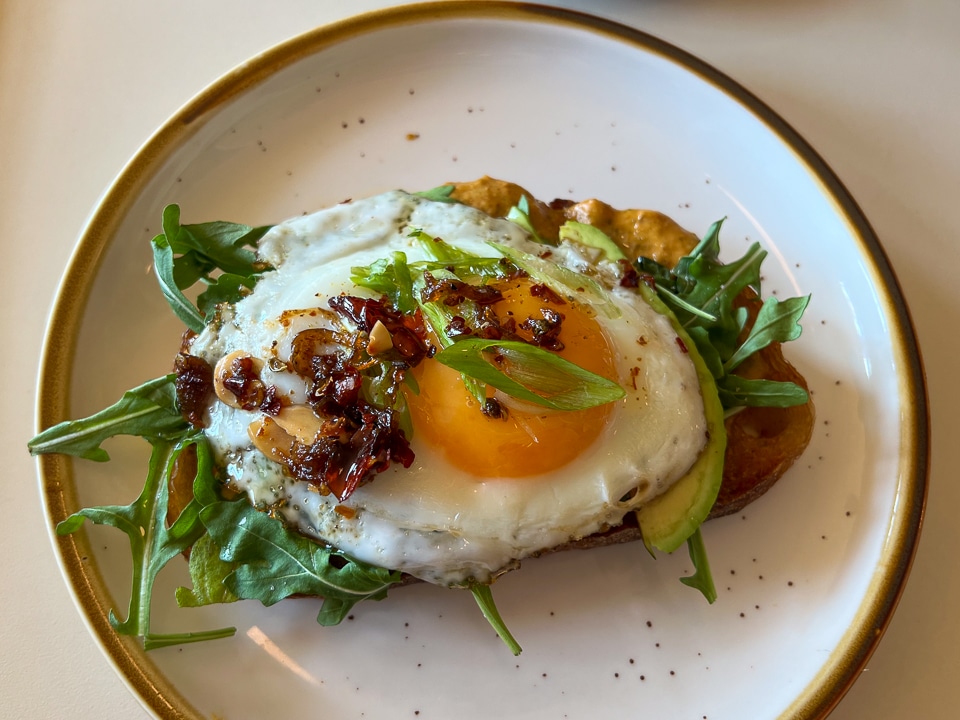 Manoomin Restaurant
Get a good breakfast in this cafe within the Indigenous owned and operated Wyndham Garden Winnipeg Airport Hotel. Don't miss the bannock, a pan-fried Indigenous bread similar to biscuit, best eaten with local berry jam.
Seven Coffee
A popular west-end neighborhood staple. Start here for a coffee drink prepared with carefully select roasts by producers working directly with growers. And then buy some tempting sweet treats to enjoy with your coffee, and extras for the home office.
Festivals
Winnipeg Folk Festival
This annual July folk music festival, started in 1974, brings big talent musicians from near and far. Festival-goers love to stay for the duration in campgrounds or RV parks, and about a dozen stages offer plenty of options to keep the days' schedule busy. Winnipeg Folk Festival organizers als produce concerts year round in Winnipeg's top venues.
Festival du Voyageur
For winter time fun, check out the annual (February) Festival du Voyageur, a mutli-faceted cultural festival held at Fort Gibralter in St. Boniface. The event features snow sculptures, concerts, games, and French Canadian food.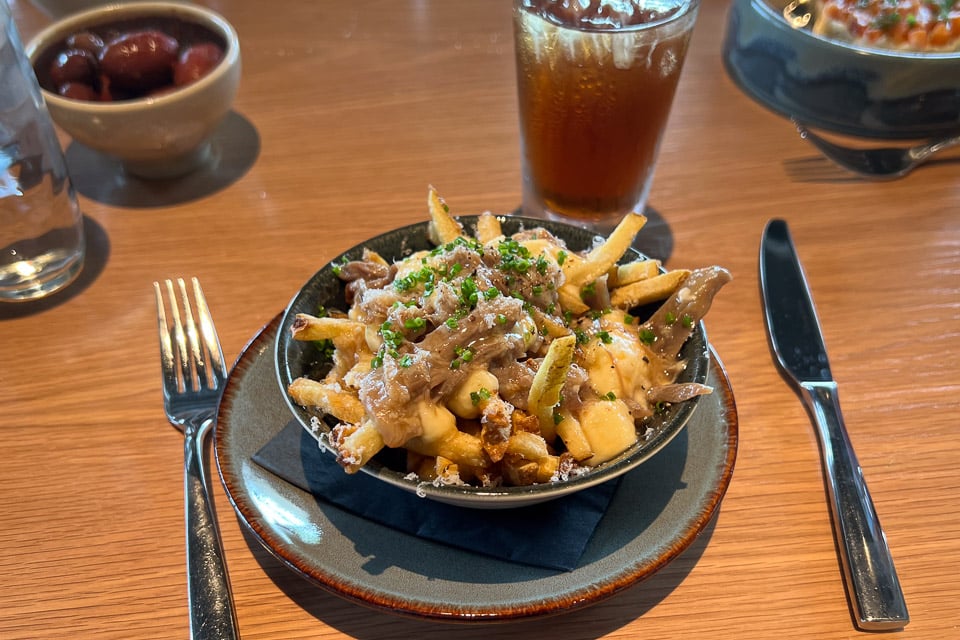 Where to Stay
Wyndham Garden Winnipeg Airport
We stayed at the Wyndham Garden Winnipeg Airport for its easy access to the airport and to downtown Winnipeg, not to mention free parking for our rental car. Many other pluses include a pool and fitness center and on-site dining. This Indigenous-owned hotel is the first such under the Wyndham Garden group.
Sparrow Hotels, the Winnipeg-based group behind this Wyndham Garden, also manages other boutique hotels in town:
Inn at the Forks
Mere Hotel
Norwood Hotel
Finally, another boutique hotel owned by a group out of Quebec:
Alt Hotel
When you're thinking of traveling, your first stop should be our Travel Resources page, where we list all the essentials you need to make your travels easier, cheaper, safer, and more fun.
You can also help yourself get ready for your travels by reading our Get Started Planning Your Trip Now page.
We love traveling–with the right gear. We've gathered a lot of the stuff we use to make travel more pleasant and efficient all on one page. Shop our Travel Past 50 Amazon page to find our favorite gear. If you purchase something from the store, Travel Past 50, as an Amazon affiliate, may receive a small commission at no extra charge to you. Thanks.
We never leave home without our travel insurance. Nor should you. Search for the travel insurance from Allianz that best meets your needs, whether it be an annual plan or a single trip.
You can see (and buy prints) of most of our travel photos in one place on this page.
Note: This post and other posts on TravelPast50.com may contain paid or affiliate advertising links. As an Amazon Associate we earn from qualifying purchases.
News
The beauty of a curvy road through forests, without intersections. Note: This is a November 2023 update of a…