287 total views
The first quarter of 2022 is in the history books, and spring is here! We've had a busy spring so far. We're cranking up our summer travel planning. And we booked not one, not two, but three new cruises during March! It's starting to feel a lot more normal-ish these days.
In the meantime, the mild springtime weather means more time outdoors relaxing and enjoying nature. Hopefully the nice weather hangs around before summer heat moves in!
Financially, March was a great month for us. Our net worth shot up by $87,000 to end the month at $2,806,000. Income during the month totaled $9,124 while expenses were $5,356 during March.
Let's jump into the details from last month.
Income
Investment income totaled $5,102 in March. Our equity index funds and ETFs pay dividends quarterly at the end of March, June, September, and December. As a result, we had a huge amount of investment income last month. Here's more on our dividend investments.
Blog income totaled $1,443 for the month. This is slightly higher than recent averages for blog income.
My early retirement lifestyle consulting income ("consulting") was $175 in March. Just one hour's worth of consulting for me! Which is just as well, given that I'm busy with other full time pursuits like booking vacations and video games (ha ha).
Tradeline sales income was $950 in March. I ramped up my tradeline sales in 2020 and discussed it in a bit more detail in my October 2020 monthly post and in my July 2021 monthly post.
For February , my "deposit income" totaled $18. This income comes from cash back and incentive bonuses from the Rakuten.com and Mrrebates.com online shopping portals (some of which was earned from you readers signing up through these links).
If you sign up for Rakuten through this link and make a qualifying $25 purchase through Rakuten, you'll get a $10 sign up bonus.
My Youtube earnings were $185 last month. The earnings for the past two months were just under $100 each month but Youtube only pays out when you exceed $100 in revenue. So the $185 total represents two months worth of Youtube advertising revenue. Here is the channel for the curious. It's random travel videos, birds, kids, and a couple of DIY videos. There are only a few main videos that bring in most of the traffic (and revenue!).
The final bit of revenue comes in the form of some bank account and brokerage bonuses. We signed up for Tastyworks brokerage accounts in December and received $500 for each of us. I also signed up for a Chime bank account through Swagbucks and earned another $250 bonus. In total, we earned $1,250 in bank/brokerage sign up bonuses just for moving some cash between accounts.
If you're interested in tracking your income and expenses like I do, then check out Personal Capital (it's free!). All of our savings and spending accounts (including checking, money market, and five credit cards) are all linked and updated in real time through Personal Capital. We have accounts all over the place, and Personal Capital makes it really easy to check on everything at one time.
Personal Capital is also a solid tool for investment management. Keeping track of our entire investment portfolio takes two clicks. If you haven't signed up for the free Personal Capital service, check it out today (review here).
Tracking spending was one of the critical steps I took that allowed me to retire at 33. And it's now easier than ever with Personal Capital.
Expenses
Now let's take a look at March expenses:
In total, we spent $5,356 during March which is about $2,000 more than our regularly budgeted $3,333 per month (or $40,000 per year). Travel and Automotive expenses were the top two spending categories for last month.
Detailed breakdown of spending:
Travel – $2,376:
We aren't quite at "drunken sailor" levels of spending yet. More like "mildly inebriated sailor" level of spending. I'm talking about the three cruises we booked during March (to continue the maritime metaphor).
We started out booking cruise #1. We found a decent deal on a five night getaway for Mrs. Root of Good and I from the Port of Charleston (only 4.5 hours from home). We'll wake up early-ish, hit the road, and be at the port by noon on the day of sailing. This cruise totaled $616 initially when we booked the cheap room in the basement of the ship somewhere below the main dining room and above the engine room.
Then the cruise line sent me an offer to upgrade to a room with a balcony in a much better position on the ship. The upgrade was only $140 in total which is quite a steal! Inclusive of taxes and fees, we ended up paying about $76 per night per person for a balcony stateroom. Not bad!
Not long after we booked cruise #1, we found an even better deal on a five night cruise out of Jacksonville during spring break. So we quickly booked two cabins on that ship for Mrs. Root of Good and I plus two of our kids (the oldest chose to stay with family while we're gone). It's hard to find a good deal over spring break, but our flexible approach to wait and see if any good deals popped up worked out this year.
We found the cheap cabins for $400 per cabin ($40 per night per person!). Then we opted for the upgrade to an inside "obstructed view" stateroom for $11 extra per cabin. These rooms are called "outside obstructed view" on most cruise lines but for whatever reason they are marketed and priced as inside obstructed view cabins on Carnival. In spite of the fact that they are physically on the outside row of rooms with a window facing the ocean.
The "obstruction" in this case is the row of lifeboats dangling in front of our cabin windows. We booked two cabins that are each situated at the gap between two lifeboats, so hopefully our $11 upgrade will result in at least a partial sea view if we twist our necks just right. We usually spend a lot of time outside of our cabins so the more expensive category of cabins aren't usually a good investment for us. We were pretty happy to pay $822 total for 2 cabins for 5 nights. We couldn't hardly get 2 hotel rooms or an airbnb for that low price during spring break!
After snagging 2 good cruise deals, we decided to reward ourselves for our hard work. I booked another cruise for 2023 for Mrs. Root of Good and I. The kids will be in school while we enjoy our 10 day cruise to the eastern Caribbean. The total cost for this cruise was $866 or $43 per person per night, including all the taxes and fees. We had to pay a $398 deposit to hold the cruise. The remaining $468 balance is due in the fall of this year.
To sweeten these cruise deals even more, I bought 100 shares of Carnival Cruise Line stock (ticker: CCL) so that I could take advantage of the Carnival Shareholder's Benefit. The cost for the 100 shares was $1,701 and I expect over the next decade they'll at least beat inflation and maybe go up as much as my other index funds.
What's the benefit of the Shareholder's Benefit? The benefit varies between different brands of cruise lines owned by Carnival Corporation and the length of the cruise. The longer the cruise, the higher the amount of on board credit they give you.
For brands that sail from the United States like Carnival, Princess, Holland America, and Cunard, the benefit is $50 for cruises of 6 days or less. For cruises of 7 to 13 days, you get $100 on board credit. And for cruises of 14 days or longer, you receive a whopping $250 in on board credit! We'll use these to pay the $14/night gratuities on our cruises or to load up on cheap duty free liquor to take back home.
So far we have received three of the $50 on board credits for our next two cruises (we have 2 cabins booked on one of those cruises). And we expect to receive another $100 credit for the 10 night cruise in 2023.
For our two month European vacation this summer, we changed our plans around a bit and eliminated a one night stay in Budapest centered around swapping rental cars. Instead, we extended a five night stay in the mountains outside Zagreb, Croatia to a six night stay for $77 extra (for the extra night). The additional $77 expense lets us avoid a one night stay in Budapest in three tiny (but cool!) hotel rooms for about $100 total. And we won't have to take the bus from Croatia to Zagreb (another $120 expense avoided).
The backstory for the curious: Our rental car reservation in Zagreb just canceled on us. We used an alumni association corporate code to complete the reservation way back in November and snagged an incredible deal. At the end of the year, the alumni association terminated their contract with the rental car company which thereby invalidated the rate on our reservation. The price jumped from $800 for a month up to an undiscounted monthly rate of $2,500.
I couldn't find anything close to our previous $800 rental rate, so I cast the net wider and eventually found a company out of Hungary that will deliver a car to us in Zagreb for $900 per month plus a $350 one way delivery fee. We'll then return the car in Hungary after five or six weeks once we no longer need it.
This snafu will cost us some extra money on the rental car, but the upside is that we won't have to switch cars between our travels in Croatia and Hungary. We can keep the same car for the whole summer. As a result, we no longer have a full day and an overnight stay in Budapest solely devoted to taking the bus between two countries and dropping off one car and picking up a new rental car.
Closing out the travel spending during March was a $95 annual fee on a credit card. We got the Barclay AAdvantage Aviator World Elite Business Mastercard that comes with an annual fee. We'll get 70,000 American Airlines Aadvantage points for signing up for the card and spending $1,000. For reference, one round trip ticket this summer from Raleigh to Europe was 60,000 points. So we're getting a free round trip to Europe worth $1,200 or more plus 10,000 more miles from this one sign up bonus and a $95 annual fee.
If you are interested in getting free travel from your credit card like I do, consider the Chase Sapphire Preferred card (my referral link). Right now the Sapphire Preferred card offers 60,000 Chase Ultimate Rewards points that can be used to book $750 worth of travel. Or transfer the points to a ton of different airline frequent flyer programs and book a free trip to Europe! Or cash out the points for a $600 check. I'm also using the Sapphire Preferred card to get free rental car insurance for our rentals in Europe this summer.
Automotive – $762:
March is always an expensive month for the Automotive category. My annual vehicle inspection ($24) and property tax/registration ($127) are both due in March every year.
I also completed a big repair on our minivan plus checked off a couple of routine fluid flushes due at 150,000 miles. The CV axle boot was pretty messed up, and I decided to get it replaced and rebooted to prevent eventual deterioration of the axle. We'd like to keep the minivan for at least 5 more years so it feels like a good expense to keep our vehicle running smoothly long term.
The total cost came to $612 for a CV axle reboot, a transmission fluid change and coolant flush. I had a 10% off coupon that is reflected in that price total.
Groceries – $599:
We spent $599 on groceries last month. This is a pretty normal monthly spending amount for us.
Surprisingly, inflation doesn't seem to be hitting us too hard in the grocery category. We're still buying a lot of things that have gone up in price quite a bit. But overall, the numbers are the numbers. We just aren't spending 30-40% more than we did in 2019 or 2020. We still end up spending somewhere around $600 per month during most months.
Clothing/Shoes – $370:
We went on a big clothes shopping spree for summertime clothes and swimming gear for the family. We're getting ready for all these cruises and our summer trip!
Utilities – $366:
The total utility spending was $366 last month.
We spent $75 on the electric bill and $166 for the water/sewer/trash bill. The natural gas bill, which provides heating and hot water, totaled $126 for last month.
The heating bill was higher than it normally is at this time of year. Natural gas prices increased 50% since 2020.
We rarely need to use the heat in April so our gas bill should drop to $20 or $30 per month for the remainder of the spring and summer. But air conditioning season is just around the corner!
Taxes – $314:
NC Estimated taxes for the first quarter of 2022 were $300. In March I also paid a $14 charge for e-filing my 2021 state taxes using FreeTaxUSA.
General Merchandise – $297:
This category is a catch-all for random stuff we end up buying. I got some gift cards I'll use on future purchases with this $297 expenditure.
I've already used part of these gift cards to buy two new Motorola Moto G Stylus phones for $97 each. It's amazing that at the same ~$100 price point that I paid 4 years ago, I'm getting a new phone that has 4 times as much CPU power and 4 times as much storage.
Healthcare/Medical/Dental – $79:
Our current 2022 health insurance is completely free thanks to very generous Affordable Care Act subsidies that we receive due to our low ~$45,000 per year Adjusted Gross Income.
The "American Rescue Plan Act" passed in March 2021 makes the Affordable Care Act premiums even cheaper through 2022. Households with modified adjusted gross incomes (MAGI) below 150% of the federal poverty level get select silver-level health insurance plans completely free.
For the adults in the household, we usually spend $20 per month ($240 per year) for a basic dental insurance plan for each of us. Our routine dental exams and cleanings with the occasional x-ray have increased in price recently. The cost is now $125 (no x-ray) or $170 (with x-ray).
With two routine visits per year, we will spend almost $300 per person. A $240 insurance plan provides those same services for free. And we get some minimal level of insurance if one of us needs a filling during the year.
This month, the February dental insurance auto-pay hit our credit card in early March instead of late February. And the March bill was paid in late March. As a result, we paid $79 for two months of dental insurance during March.
Home Maintenance – $58:
I bought 3 bags of Amdro Fire Ant Bait for $58. One bag covers 10,000 square feet, or about a quarter of an acre. I usually broadcast a bag of this stuff in the spring and another bag in the fall to keep the ants in the yard at bay.
Stepping into ant hills and receiving a half dozen ant bites is zero fun.
Entertainment – $50:
We took two of the kids ice skating in March for $20. The local ice skating rink charges $10 per person including skate rental, which is a pretty good deal for 2-4 hours of entertainment!
The kids liked ice skating so we went back a second time and brought one of their friends too (for a total of $30).
Gas – $49:
I filled up the van in preparation for our road trip to the cruise over spring break.
Restaurants – $41:
We visited a local takeout Chinese restaurant twice during March. We got two heaped up trays of takeout on each visit and it worked out to about $20 to $25 per visit.
Cable/Satellite – $0:
We generally pay $18 per month for a local reduced rate package due to having a lower income and having kids. 30 mbit/s download, 4 mbit/s upload. Right now the cost of the internet service is temporarily reduced to $0 due to the "Affordable Connectivity Program".
Total Year-To-Date Spending for 2022
Our spending totaled $9,083 for the first three months of 2022. This is about $900 less than the $10,000 we budgeted for three months of spending in our $40,000 annual early retirement budget.
We went a little crazy with our travel bookings during March. But so far it's not pushing us over our budget target for the year. A paid off house and a paid off car keep our basic living expenses very low. This means we have the financial flexibility to afford little luxuries like booking several cruises and spending the summer in Europe while still keeping our overall spending low.
Could we afford a nicer house? Could we afford a nicer car? Yes to both questions. But I'm fine with what we have. Pulling up to the cruise port in a late model SUV instead of a 13 year old (but well maintained) minivan does nothing for my overall enjoyment.
Upcoming spending
Coming up this spring, we will have to pay our annual home insurance bill plus a six month auto insurance renewal. These insurance bills will likely exceed $1,000 in total.
Looking ahead to this summer, we'll probably not spend a ton in Europe. Our lodging is 100% paid for at this point. The three countries we are visiting are 20-40% cheaper than the USA, so dining out, groceries, and local transit tickets won't break the bank. The only major expense that we have yet to pay is $1,500 for our rental car for five weeks.
In the fall, we will most likely buy a used car. That will definitely come with a larger than normal price tag given sky high used car prices.
The oldest kid's college costs should be very minimal this year. Most likely, we'll get a Pell Grant or other financial aid that covers the full cost of community college. And if not, our state just announced a program to make the local community college free for all NC residents (if other financial aid/grants don't cover the cost in full).
Monthly Expense Summary for 2022:
Summary of annual spending from all years of early retirement:
Net Worth: $2,806,000 (+$87,000)
Stock market returns in March brought us back to the roaring 2020's that we know and love! Our net worth shot up $87,000 to end the month at $2,806,000. This is still slightly lower than our all-time high net worth but getting close once again.
For the curious, our net worth reported above includes our home value (which is fully paid off). However, please note that I don't consider my home value as part of my portfolio for "4% rule" calculation purposes. I realize folks ask me about that every month so I just wanted to state that here for clarity.
Our portfolio is doing well and providing the muscle to fund our living expenses, including lots of discretionary purchases like cruises and long vacations. We're sitting on a nice stash of cash and bonds that provide extra insulation against a sudden market downturn.
Even if we were to have a market crash, we wouldn't necessarily have to curb our spending. In fact, we might even crank up the spending a bit if we see outsized bargains that we cannot turn down!
Life update
We're doing well. What can I say? As I write this we are a few days away from hopping on a boat to the warm Caribbean waters with white sand beaches and deep blue skies. Spring break!!
We've come a long way compared to two years ago when our spring break cruise was cancelled with the first wave of the pandemic. This time around it feels like we are rounding a corner. Let's hope that's the case.
I always have the thought in the back of my mind that the good times can't go on forever. But in the meantime, we might as well enjoy the opportunities that we have. A day for austerity may arrive eventually. But today is not that day.
Enjoy the spring. See you next month!
How are you coping with inflation? Any surprising price shocks that you've noticed so far?
Want to get the latest posts from Root of Good? Make sure to subscribe on Facebook, Twitter, or by email (in the box at the top of the page) or RSS feed reader.
---
Root of Good Recommends:
* Affiliate links. If you click on a link and do business with these companies, we may earn a small commission.
---
News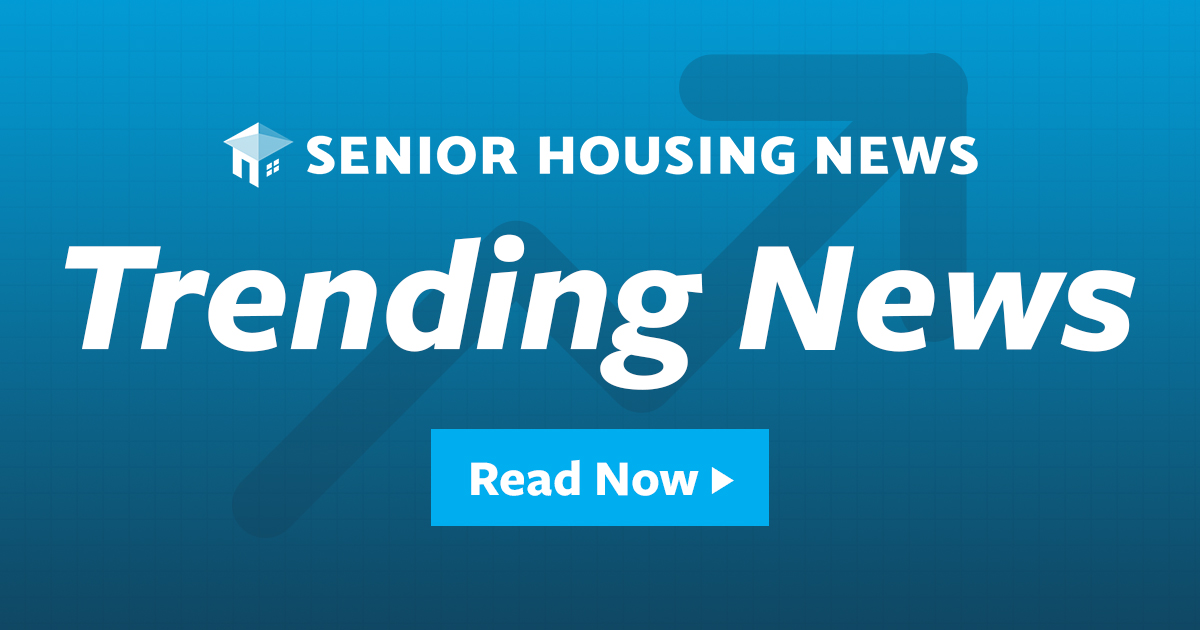 After nearly a year-long search, the Kendal Corporation has named Vassar Byrd as its new CEO starting early next…