243 total views
If there's one thing we enjoy no matter where we are on Earth (besides eating, of course), it's going out for a walk.
We've learned from all our experience on foot: a little preparation and a well-organized day pack are essential to happy day hiking and comfortable city walks.
In the city, even a walk around the block has its benefits. Our city walks might lead us through diverse neighborhoods to museums, green spaces, shops, historic sites, public squares–or maybe just to the local restaurant. To find peace, quiet, and beauty, we go out of our way to find regional parks to escape via short nature hikes.
Preparing for Day Hikes and City Walks
Our best advice, whether you are walking across town or headed into the woods, is to prepare to be out there longer than you think you'll be. Be sure you have water, sun protection, snacks, and any provisions you might need in case you wander off track or overstay your estimated time.
Be prepared for weather changes, insects, injury, and fatigue. Stop and rest as soon as the thought crosses your mind, rather than pressing on. It's not a race.
It's a good idea to keep some essentials in your pack, ready to go. (I keep two or three day packs partially packed so that I don't need to chase down the basics: one for city walks, one for longer day hikes in nature, and another for biking.
Note: If you are looking for a nice little backpack for bike rides, see this detailed post on our favorite cycling gear.
The Day Packs We Carry
Fjallraven Kanken Mini: For travel in major cities around the world, and for excursions closer to home, Kris is attached to her Fjallraven Kanken mini. It's big enough to hold sunglasses, an extra layer or hat, a small camera, even a small water bottle if you are sure it won't leak. The exterior pocket is too small for a bottle but might work for your phone. Bonus feature: a small foam pad tucked into an interior pocket doubles as a seat cushion on hard or damp surfaces. and keeps contents from poking you in the back. (For flying, this is my personal bag, filled with a Kindle, notebook, headphones, and all the other stuff I want to access on long flights.)
Get Kanken Mini bag from Amazon
When I'm close to home and want to walk without the satchel on my back, I can go to this Pinnacle Belt by Nathan. You need to step in to put it on, but it's light, compact, breathes, and looks more sporty than the fanny packs of days gone by. The Nathan Belt holds two soft water bladders plus phone, keys, face mask, and essentials. Nathan makes some lightweight hydration vests, too. Good for posture.
Get the Pinnacle Hydration belt from REI
Get the Pinnacle Hydration belt from Amazon
Osprey packs: Osprey is our favorite backpack brand and, over time, we've collected an assortment of Osprey day packs and bags for various activities. Kris uses the Skimmer 20, sized right for petite women and slightly smaller and lighter than Tom's Talon 22. Both feature hydration bladders and a well-designed system of pockets to stash all your hiking essentials.
Buy the Skimmer 20 from Osprey
Buy the Osprey Skimmer 20 on Amazon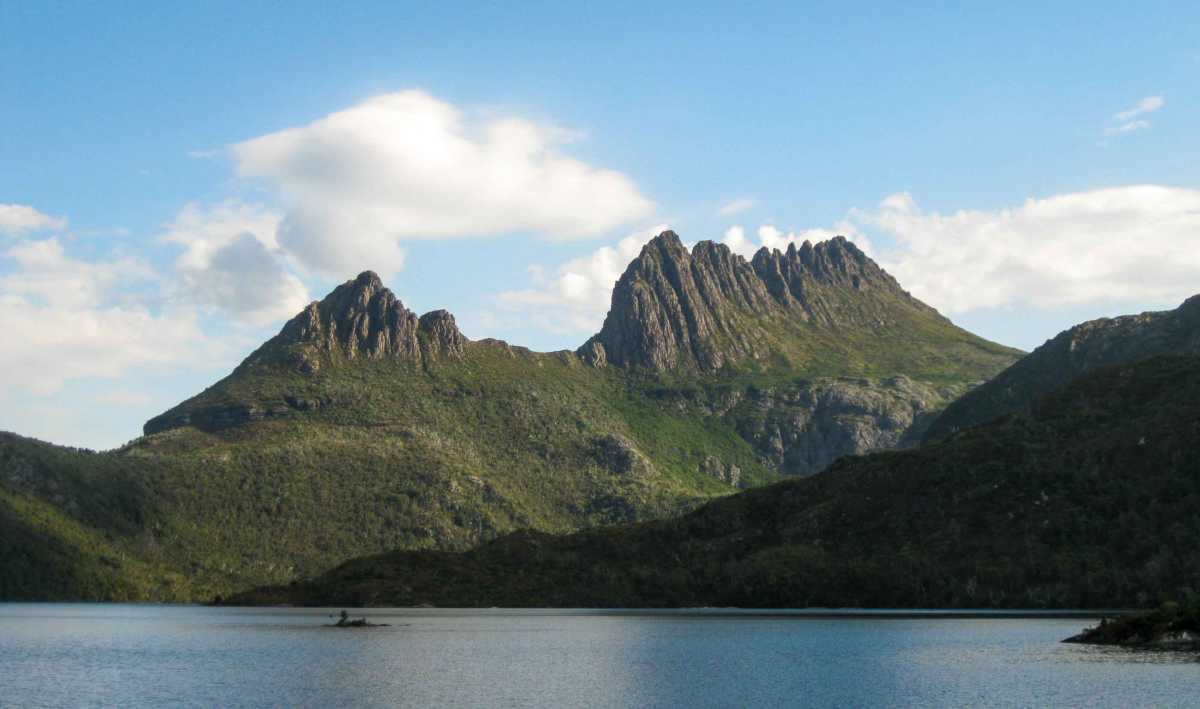 Essential Items to Carry in your Day Pack
Water
Yes, required. Carry your water easily in a hydration backpack like we mention above, or grab your trusty water bottle. But consider you may need more than a liter of water, so hands free is good, and not having to rely on refills is also a bonus. When you are out in the wild, you can always grab safe drinking water, by the way, with the Grayl filtration water bottle. Their latest model is small enough to fit in a bike's bottle holder.
Buy the Grayl filtration bottle at REI
Buy the Grayl filtration bottle on Amazon
Sun Protection
These days we don't go a day without applying sun protection to our faces. For day hikes, we carry sunscreen no matter the weather, and reapply frequently.
Lately, we've taken to wearing better protective clothing, with SPF (and sometimes insect repellent) built in. Our Jack Wolfskin shirts are good for sun and insect protection, and look smart. In warmer weather or when we are on the water, we grab this Fieldsheer Shirt. It's a great example of a wicking, cooling fabric which combines sun and odor protection. It dries in minutes.
Shop Jack Wolfskin clothing on Amazon
Sunglasses
Kris has tried them all, or wants to. The hard part is limiting to just a couple pairs when packing – one prescription and another without. (Kris usually wears contact lenses on hikes.) The current favorites are these light and mighty tough Nathan Summit Polarized Running Glasses. Or, for changing weather and seasons, we like the Shady Rays React series with magnetic interchangeable lenses for different light. While a bit cumbersome to pack, they are great for all seasons and for speckled light conditions.
Hats
Sure, baseball hats accumulate in our car and household corners, but when we are serious about day hikes and protection from the elements, we grab our Tilley hats. Full sun coverage of the neck is great, as are the wind straps to keep you hat on in winds and on water. Oh, and it floats.
Get the Tilley Air Flo hat from REI
Get the Tilley Air Flo hat from Amazon
Insect repellent
Pack it, and when the bugs are serious, don't be shy about using Deet-based products.
Snacks
We keep a couple Kind Protein Bars in our day packs. We never know when we might feel a little peckish and light-headed. For fresh fare, apples are our favorites.
Extra layer/rain gear
We've finally learned that if the thought crosses our mind that we might need an extra warm or waterproof layer, then pack it! Of course there are tons of options for lightweight and quick-drying layers. (We usually shop REI for such). As for rain gear, we're both big fans and loyal customers of our Patagonia rain jackets with hoods, breathing vents, and great fit.
Get Patagonia rain gear from Patagonia
Get Patagonia rain gear from REI
Socks
Pack extra socks. Change midday when your feet start feeling sore, and you will thank us. Don't wait until your socks are wet or you have blisters to. And if you feel a little rock or rumple in your shoe, take care of it ASAP. Farm to Feet socks are our current faves.
Get Farm to Feet socks at Amazon
First-aid Kit
You may not be inclined to buy or assemble a full first aid kit, but we encourage you to pack the basic ingredients: band-aids at least, plus tissue for runny noses or emergency toilet breaks. A friendly reminder, I've needed band-aids as much for scrapes in the city as for stumbles in the woods.
We also pack these first aid items: antibiotic ointment, antihistamine ointment, a blister kit, tweezers, and maybe some ibuprofen. My pack always includes a bandana, too, which can serve as a neck-warmer, a mask protecting from dust, a tourniquet, even a short rope. Depending on your situation, don't forget to add your inhaler or any knee braces you use occasionally.
Safety Items
Planning for the unexpected means also packing a flashlight or headlamp, plus a whistle. BTW, we know that bear spray is required in some areas, and we also know that the canisters don't operate well after flying, so buy it once you get there. Whistles are now a constant attachment to our packs.
Knife
In town, we go to our handy little Swiss Army tool, kept with our car keys. Further afield, Tom carries this genuine Swiss Army knife.
Trekking Poles
We understand the debate about whether to bother carrying walking poles or not. From experience, we know we can't predict the trail terrain we might encounter, and that a misstep can be pretty awful if you are far from your home base. The best solution is to get light z-fold walking sticks and use a pack that can accommodate the folded poles in an exterior pocket or strapped to your pack when not in use. Kris prefers her Leki poles. Tom uses Black Diamond.
Buy the Leki hiking poles at REI
Buy Black Diamond poles at REI
And Don't Forget
Your wallet, ID, keys, and phone.
Best Shoes, Boots, and Socks for Day Hikes
Being on foot requires good footwear. Maybe some people can hack walking all day in flip-flops, but not us.
Oboz: For city walks we both like a lightweight shoe with excellent support and substantial sole. For year-round wear, Kris favors the low cut, waterproof Oboz trail shoe. Besides being a great fit with good support and substance, the shoes' hooks for upper laces make these easy to get on and off. This is the rare shoe that has the technology and fit for all sorts of terrain, but they aren't gaudy or too sporty looking, so they can double for long days of city walking, too.
Tom's Oboz hiking shoe style is more specifically for trails and turf. He doesn't wear them in the city.
La Sportiva Ultra Raptor GTX Trail Running Shoe: For excellent traction and stability, like a low boot, but in a lower cut. This feels cooler than the Oboz shoe, so it's the choice in summer and drier conditions.
Keen hiking boots: In winter, or to alternate with a lower shoe, Kris dons Keen's indestructible boot, similar to this Voyageur Mid Hiking Boot.
New Balance Trail Shoe: For more rugged terrain, Tom's chooses Oboz as well, but in the summer prefers his lighter New Balance for city walks and light trail hiking.
Farm to Feet Socks: It bears repeating that an extra pair of socks are part of our essential hiking gear. Wearing good socks, all the better. For men and women, of course, these Farm to Feet socks are "100% American" and feature light targeted cushioning in their ankle-length trail style.
Get Farm to Feet socks at Amazon
Fit My Foot Custom insoles: Now that Kris has discovered these custom insoles, she's pulled additional shoes out of the closet that just needed a little better support for long walks. Consider inserting these in your favorite shoes or reviving old walkers with new insoles when you'll be spending all day on your feet, perhaps taking a city walking tour.
If you' like to read more about great shoes for travel, read Kris' post, The Four Best Travel Shoes for Women.
Good Phone Apps for Day Hikes
You can't always rely on a connection, but our phones are now our trusted cameras and also tools for helpful apps. We use Strava to track our city walks, and we enjoy Avenza Maps for help in navigating regional, state and national parks. Also consider packing a battery pack.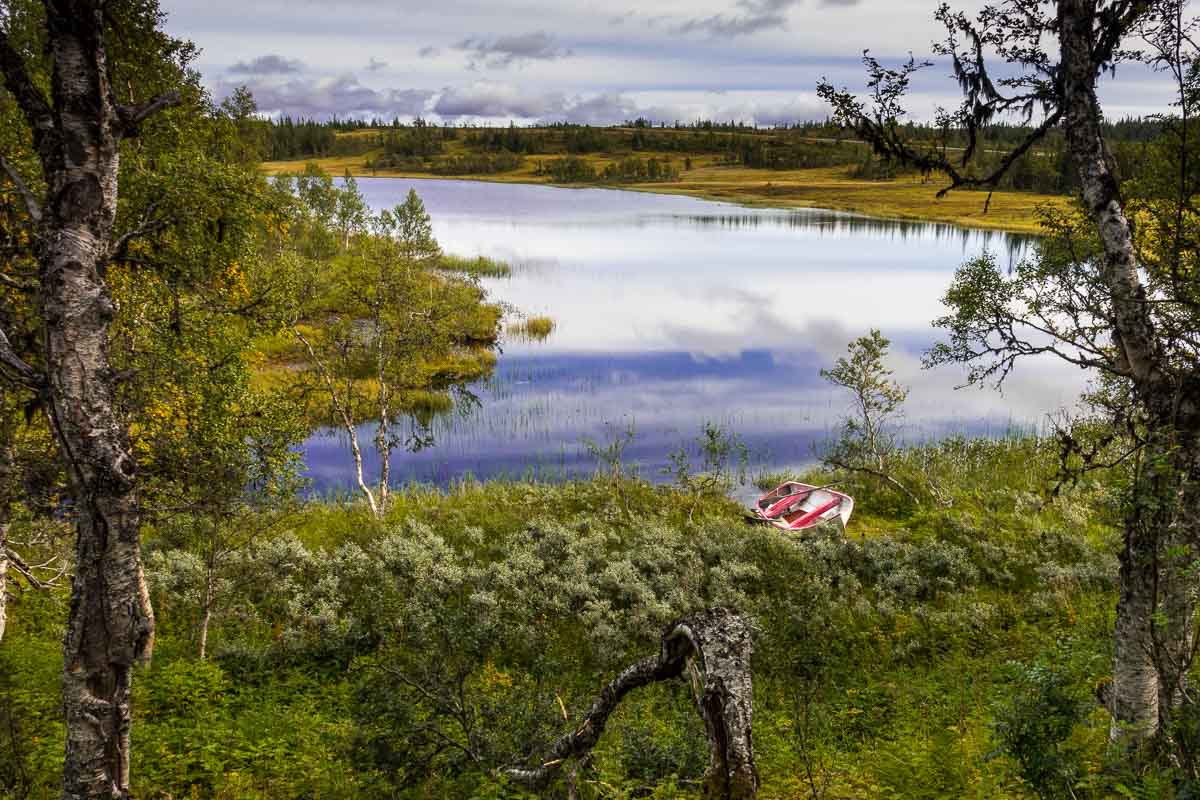 Why We Love to Walk
The more we travel, the more we're drawn to hiking and walking. The health benefits of regular walking are widely accepted. To us, the benefits extend a bit further, putting us in a traveling frame of mind. When we walk, we are clearing our heads, opening up to discovery, and getting some exercise, too. We're not in our phones, we're in the present. A walk is never procrastination, but a healthy break that re-energizes.
Walking is the essence of slow travel. When we walk, we are locals, observing details and daily rituals.
We only get our bearings by walking. Consider, for example, how the mosaic of districts come together when we walk through London, Rome, Madrid, Paris, or New York, versus the disorienting feeling emerging from the underground metro.
Chance discoveries. How did we come upon that restaurant in Barcelona, or that used bookstore and antiquated print shop in Matsumoto, Japan? Not via Yelp, but by following out noses.
Endurance. Walking isn't usually hard, but it can be when the sun is hot, the footing is rocky or slippery, when the incline is treacherous. But we know we can take it slowing, one bit at a time and we'll arrive, sooner or later.
Walking involves all the senses. Besides taking in the views, we love listening while we walk, to birds, water, eavesdropped conversations. Sometimes even to a podcast or audio book. We smell the pines or the neighborhood's bar-b-que. We feel our footing and notice the difference between sun and shade on our skin.
Respect for nature. The seasons change without much notice when you drive or fly in and out. But walking brings each bud or passing bird into focus.
Select Travel Past 50 Day Hikes and City Walks
Do you need more inspiration? Check out some examples of day hikes we've enjoyed most. This abbreviated list of our best day hikes and city walks is full of surprises. In many cases, when we started the day, we had no idea what we'd encounter, or even that we were embarking on a significant hike. Here are some of our favorite hiking experiences:
Park and Wilderness Hikes
Cuba Vacations: Hiking National Parks in Cuba
Hiking Cuba's National Parks and rural areas is an essential break from Havana. Walking through small towns, rural areas, and parks gives a lot clearer picture of everyday life in Cuba.
Visiting the Big Bend Area of Texas
Even though we kept ourselves to short (half-day) hikes here, our first visit to the Big Bend National Park area of south Texas revealed a rare part of the world to us. We loved the contrasts of flats and mountains, cold and heat, dry and wet, sky and land.
Five Top Day Hikes in Sweden
Drawing on previous experience and our friends in Sweden, we selected these specific day hikes for our first Travel Past 50 guided tour. It seems these appealed to all!
Hike Breckenridge Trails
We're suckers for Colorado's ski areas in the summer and fall. Hike Breckenridge trails for fresh air and beauty.
Adventure Travel in Quebec, a la Kris and Tom
Don't forget the nearby playground that is Canada. We fell in love with Quebec's active travel options, including hiking and biking. Think wildlife, woods, coast, and blueberries.
Cradle Mountain, Tasmania: Stop for the View, Stay for the Trek
Once we laid eyes on the alluring Cradle Mountain–just a stop on our road trip around Tasmania–we knew we wanted to hike out to feel the power of this icon up close. It's a long day hike; we actually returned the day after we came across it so that we'd get an early start.
Visiting Ushuaia: Tierra del Fuego Sensations
The beauty of our various day hikes near Ushuaia was sparked by our native guide, Juan Ronco. While we looked near and far, we learned about the habitat and the people who've explored and lived here.
Climbing Pichincha Volcano, Quito, Ecuador
This is one hike we'd love to try again. We were in great shape at the time, living at Quito altitude and walking a lot. But weather didn't cooperate. This might be the most memorable hike we didn't complete.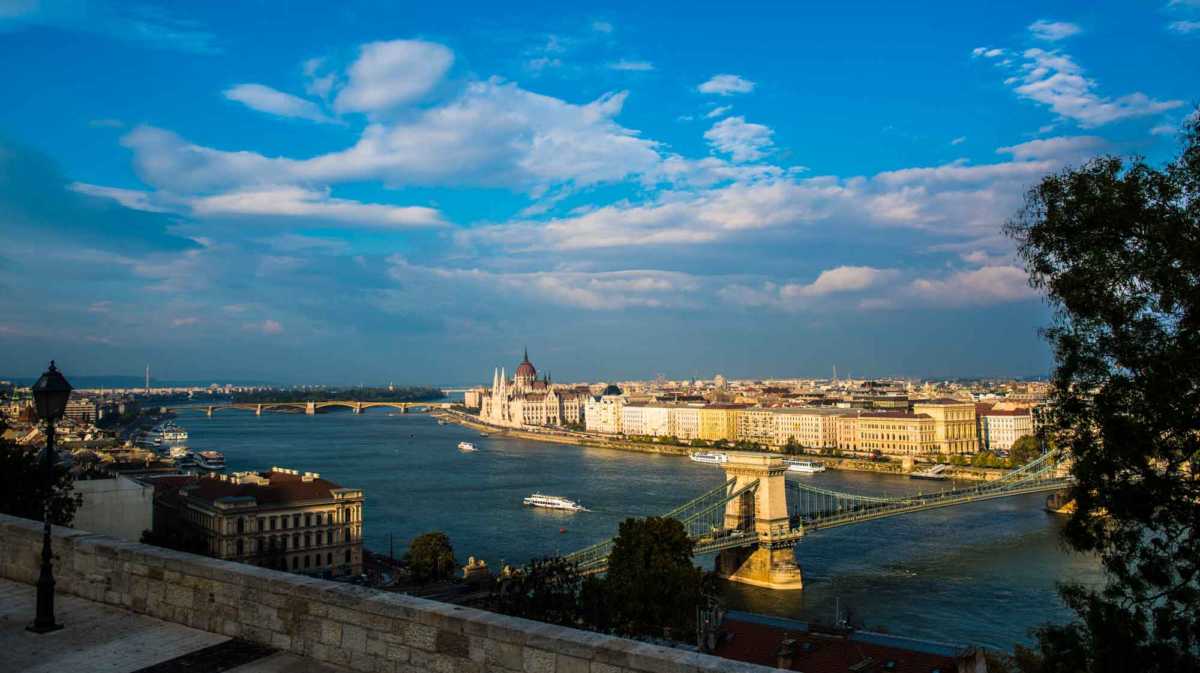 City Walks
Warming Up to Budapest
Here's just one example of a city walk, chosen because we've covered Budapest with guided tours and by wandering around on our own. Although we've visited several times, viewing the city from a river cruise, and on a great walking tour by Context Travel, it was only by wandering by ourselves that we discovered hidden history, everyday coffee shops and markets, and livable corners. Every day, try a different direction.
Note: We've done many other city walking tours with Context Travel, notably in Rome, Paris, and Berlin. Consider these as jumping off points for your own city walk.
Minneapolis St. Paul Itinerary
In our home town, we're apt to walk around the lakes. But the Mighty Mississippi is always a draw. It flows through both cities' downtowns and contains sections of national Great River Road scenic byway. We put together a nice walking itinerary to take in Minneapolis art and architecture highlights.
Look for a variety of nature hikes, State Park visits, and urban walks gathered on our sister website, MNTrips, a travel guide to the state of Minnesota.
More Hiking Resources
Camino de Santiago Packing List
You may not need all these things for a day hike, but it's a great checklist, nonetheless.
The 20 Best Travel Apps for Mobile
We love tracking our walks and rides using the inspiring Strava app. When we go out for a walk, our phones might also provide maps, audio stories, a camera, an audio recorder, the weather (Night Sky is a favorite), emergency info, and all sorts of bells and whistles.
The Bags We Carry
From our roll-on bags to the best packs for biking and hiking, you'll see our notes on all the bags we've tested over time.
When you're thinking of traveling, your first stop should be our Travel Resources page, where we list all the essentials you need to make your travels easier, cheaper, safer, and more fun.
You can also help yourself get ready for your travels by reading our Get Started Planning Your Trip Now page.
We love traveling–with the right gear. We've gathered a lot of the stuff we use to make travel more pleasant and efficient all on one page. Shop our Travel Past 50 Amazon page to find our favorite gear. If you purchase something from the store, Travel Past 50, as an Amazon affiliate, may receive a small commission at no extra charge to you. Thanks.
We never leave home without our travel insurance. Nor should you. Search for the travel insurance from Allianz that best meets your needs, whether it be an annual plan or a single trip.
You can see (and buy prints) of most of our travel photos in one place on this page.
Note: This post and other posts on TravelPast50.com may contain paid or affiliate advertising links. As an Amazon Associate we earn from qualifying purchases.
News
Betty Spears needed help with her medication management. She also simply wanted a kind word. She got both from…